It started out as a tropical wave that came off the western coast of Africa and ended up as the tenth most intense hurricane in history. Hurricane Maria was the thirteenth named storm in a hyperactive year that broke all the records. The 2017 Atlantic hurricane season produced six major hurricanes. A number of them ranked as category five storms, including Maria.
The world watched as Maria moved across the Atlantic ocean towards land, but none so much as the people of the Commonwealth of Puerto Rico. Just two weeks earlier, the island had been hit with another major hurricane, Irma. As Maria approached, they scrambled to get more of the already meager supplies and to hunker down for another hit.
Meet 
Fabiola
Among those people scrambling for supplies as Maria barreled towards Puerto Rico were Fabiola and her family.
Originally from Columbia, Fabiola was no stranger to tropical storms. For the last 20 years, she had made a life on the beautiful island of Puerto Rico.
As a licensed psychologist and hypnotherapist, Fabiola had built a thriving practice in her years there. Her son went to a good school and her family enjoyed a good life in the tropical paradise.
Fabiola spent three consecutive days gathering what supplies she could find and securing her apartment, with the help of her husband prior to Maria's landfall. It was difficult to find the basics because the store shelves were already bare as residents had prepped for Irma just two weeks earlier. The anticipation of the approaching hurricane and the potential damage it was likely to cause was exhausting.
As anticipated, Hurricane Maria had an apocalyptic effect on the island and its people, leaving many dead and homeless in its wake. The infrastructure was all but wiped out, along with the power grid. Fabiola could see cars overturned outside her window and other signs of major structural damage.
There was too much debris to return to work for days after the storm, even though her office was intact. Her counseling practice was closed for weeks as island residents looked for food, water, and generators. Some patients called Fabiola and she did what she could to help, but without power and stable communication, it was a struggle.
During the storm, Fabiola's apartment suffered only minor damage but the experience of Maria left a lasting impression on her, one that led her to decide it was time to make a change.
A New Path in 
Life
Two months after the devastating effect of Hurricane Maria, Fabiola and her husband knew they needed to make some tough choices. It wasn't the lack of power or communication that drove this need. It wasn't the scarce supplies or the decrease in clientele, either. For Fabiola, it was the knowledge that Puerto Rico would almost certainly be in the path of future hurricanes and she knew she never wanted to go through that again. With this in mind, they started to look for a new home, one far away from fierce tropical storms.
Fabiola and her family made plans to resettle in the beautiful and hurricane-free town of Asheville, North Carolina. Known as a place of healing, Asheville was a place to start over. There was just one major obstacle to contend with as she made her plans. In Puerto Rico, she was a licensed psychologist but relocation signaled the end that career. She would not have the license to practice in North Carolina and getting one would be an unreasonable challenge. Each state has its own set of rules for counseling licensure. A little investigation told her that opening a practice in North Carolina would require an additional 3,000 hours of supervised clinical training.
Not willing to give up on her dream of life in Asheville, Fabiola considered other career options. A simple search took her to the internationally accredited iNLP Center and the possibility of using her talents as a life coach.
What is a Life Coach?
A life coach is a professional that provides the drive and guidance necessary to improve careers, enhance relationships and build happy successful lives. It's a concept very familiar to someone who survived Hurricane Maria. Fabiola found she could put her skills to use as a life coach with the help of iNLP. Through the iNLP Center, she had access to three levels of certification and a lifetime of resources to continue her education, even as she builds her new business in Asheville.
When asked what she like best about iNLP's life coach training, Fabiola said the professionals at iNLP were teaching her to distill the techniques she already new into something she could use to help others looking to overcome the obstacles in their lives. For example, methods like the outcome specification model allowed clients to clarify their goals and create steps to make them a reality.
Being in transition herself meant she was learning ways to make her own goals happen, too. Through the iNLP Center, Fabiola took part in live conferences, watched training videos and was provided with guidebooks to expand her knowledge base and apply new skills.
What's Next for 
Fabiola

?

Finding the iNLP Center gave Fabiola the direction she needed to grow beyond the devastation of Hurricane Maria. It gave her a chance to find a new life away from the risk of hurricanes, one that came with purpose and fulfillment.

After completing her training and resettling in the mainland U.S., Fabiola wants to expand her reach by doing one-on-one life coaching sessions with a new clientele and to do motivational workshops that teach others how to adapt and grow with the curveballs life throws at you. As part of her practice, she intends to set up a website and offer online courses that drive others to make the changes they need to succeed in their lives and careers.

"I found iNLP to be very professional and knowledgeable. It helped me review what is really important in helping people change for their own good. I was really impressed with the quality of the material they offered and found the instructors like Mike able to bring depth and clarity to every topic."

Life coaching gave Fabiola a way to build on what she already knew and transform it into a career that serves others. It gave her purpose after Hurricane Maria almost destroyed her hopes. As with most traumas, surviving the hurricane just made Fabiola more determined to rebuild and iNLP gave her the tools to make it happen.

The iNLP Center wishes to thank Fabiola for sharing her courageous story. We're here for you every step of the way, Fabiola!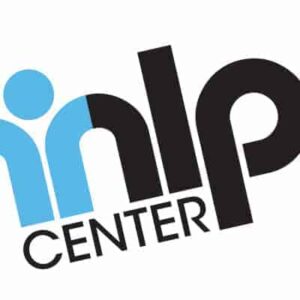 Latest posts by iNLP Center Staff
(see all)