Start Your Hypnotherapy Training Today to Earn Your Certified Hypnosis Practitioner Certificate!

iNLP Center Hypnotherapy Training at a glance:
100% accredited interactive hypnotherapy training and certification delivered through a  state-of-the-art platform
55-unit hypnotherapy course including Audios, Videos & Exercises
Work entirely online – no travel required
Includes unlimited live hypnotherapy training sessions in our online classroom with a Certified Clinical Hypnotherapy Training Instructor
Practice and learn at your own pace with trainer support along the way
24/7 access to your hypnosis learning material
Expert support when you need it via email, online chat, phone and online classrooms
Private, student-only community to meet others, practice and grow
Hypnosis course developed over 30 years of international hypnotherapy training
Simple, intuitive online learning platform makes it easy to study
Certificate mailed to you at the completion of course
No hidden fees!
iNLP Center Hypnotherapy Training – The Most Effective and Efficient Way to Learn Hypnosis
Hypnotherapy training accredited by:
Hypnosis Practitioner Level 1 Modules: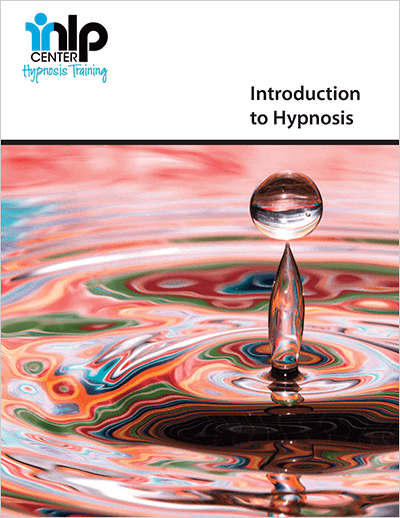 Understand what's crucial to become a successful hypnotherapist. This module gives you the hypnotherapy foundation you need to begin to build your success and wrap your head around the concepts you're about to learn.
Unit 1
Live Session Requirements
Unit 2
Hypnosis Classroom Link
Unit 3
Introduction to Hypnosis
Unit 4
Hypnosis Theories
Unit 5
Levels of Trance
Unit 6
• Assignment: Levels of Trance
Unit 7
The Unconscious Mind
Unit 8
Facts of the Unconscious Mind
Unit 9
• Assignment: Unconscious Mind
Unit 10
Conscious/Unconscious Conflict
Unit 11
• Assignment: Conscious/Unconscious Conflict
See where hypnosis got its start, how it's evolved, the challenges it's faced, and what practices are still in use today. This module helps to educate you so you can educate your client. An educated client is a successful client.
Unit 1
Hypnosis in Ancient Times
Unit 2
Hypnosis in Modern Times
Unit 3
Hypnosis in the 20th Century
Unit 4
• Assignment: History of Hypnosis
What do you believe about hypnosis? Learn the truth in this module. You'll also learn about what hypnosis can do and what it cannot do. This is great information for helping out those skeptical clients and questioning family members! Understanding these common hypnosis myths is mission-critical to our client's success.
Unit 1
Hypnosis Myths
Unit 2
• Assignment: Myths
Learn what to do to help someone achieve the hypnotic state. Discover how the subconscious mind reacts to tone, pitch, speed and banter. Master this skill with the content in this module and the rest will write itself.
Unit 1
The Elements Involved in Voice
This module is truly the meat and potatoes of the entire course. Seeing all the pieces come together will help paint the picture on just how critical each piece is. Consider what you know about hypnosis to be the edges of a vast jigsaw puzzle. This module will actually show you what the puzzle looks like, so you can put the rest of the pieces together.
Unit 1
The Session Overview
Unit 2
• Assignment : The Session
Getting to know the client, building genuine rapport, following the client, educating the client, eliciting their true presenting problem and writing their goals will become natural for you with our Presenting Problem Worksheet. You will not find this hypnotherapy training and coaching tool anywhere else. It makes it easy to coach and discover the information to create real change for your client.
Unit 1
The Purpose of a Pre-Induction
Unit 2
Rapport Building & Real Reflection
Unit 3
• Assignment: Pre-Induction
Unit 4
The Pre-Induction Model
Unit 5
Presenting Problem Breakdown
Unit 6
Related Feelings
Unit 7
Involved Behaviors
Unit 8
Triggers
Unit 9
Presenting Problem Demonstration
Unit 10
Creating Goals
Unit 11
How to Form Goals
Unit 12
• Assignment: Presenting Problem
This module teaches you the ins and outs of the subconscious mind and how to work with it. Learn how to address it, the language patterns it prefers and how to incorporate that into your client's needs. Detailed instructions as well as scripts for inductions are provided for you here in this module.
Unit 1
Determining Suggestibility
Unit 2
Suggestibility Tests
Unit 3
Purpose of Suggestibility Tests
Unit 4
• Assignment: Suggestibility Tests
Unit 5
Induction Overview
Unit 6
Induction Types
Unit 7
• Assignment: Induction
In this module, you'll learn not only how to perform a deepener, but you'll learn it's importance, how to structure one, how the subconscious mind reacts to it, and how to write one based on your clients preferred modalities.
Unit 1
Deepeners Overview
Unit 2
Types of Deepeners
Unit 3
• Assignment: Deepeners
This is the climax of a session. It's where a client gets what they came for…a shift, a change, a completely new perspective. In this module, you'll learn how to take a client's goal and turn it into a suggestion that the subconscious mind will accept as reality. This is where all your training and all the time spent with the client up to this point will come into play. Learn how to utilize that time to create suggestions that are so powerful the client surpasses their goals.
Unit 1
Post-Hypnotic Suggestions Overview
Unit 2
Types of Suggestions
Unit 3
Delivering Post-Hypnotic Suggestions
Unit 4
Creating Post-Hypnotic Suggestions
Unit 5
• Assignment: Post-Hypnotic Suggestions
Unit 6
Intervention Scripts
Unit 7
• Assignment: Custom Intervention Scripts
In this module, you'll learn the importance of the awakening period in a session. Learn the language style that is needed to help solidify a successful session. You'll learn and understand the importance of positivity at this point of the session and why it's so critical.
Unit 1
Awakening Overview
Unit 2
Awakening Information
Here, in this module, you will learn how to structure the discussion after the hypnotic session is over. Discover how to handle questions and how to move onto the next step.
Unit 1
Post-Talk Overview
Unit 2
Elements of Post-Talk
Ethics are critical at every point of client interaction. To bring more credibility to the field, we rely on each other to adhere to a high level of ethics. In this module, you'll learn what the general ethics are, scope of practice, as well as being provided a sample of a Clients Bill of Rights to use yourself.
Unit 1
General Ethical Principles
Unit 2
• Assignment: Clients Bill of Rights
How your online Hypnotherapy Training works:
In this course, you can expect to learn the fundamental hypnosis skills which qualify you to hold the title of Certified Hypnosis Practitioner.
Once enrolled you will have access to your Student Dashboard and tools to start your course.
Elements of the Hypnotherapy Training Course:
Assignments
Assignments are an integral part of your training. Receiving your certification is conditional upon your successful completion (80% grade or better) of all assignments. Some assignments may ask you to work with a volunteer of your choice. This can be a friend, family member, co-worker, or an actual client. Other assignments may ask you to complete a writing assignment or answer a question or to record yourself on audio. In lieu of recording, you may attend live training sessions to demonstrate your new skills with your trainer.
Audios
Most units begin with an audio introduction. Make sure to listen to the audios as directed in this manual.
Videos
The videos in this course are used as demonstrations. You will have the opportunity to watch a full session from beginning to end in Module 5. Then, that video is broken down into the parts of the session, which are covered in each module.
Live Training Sessions
You are able to attend live training sessions in our online classroom. These sessions are an opportunity for you to learn more about each topic covered in this course, practice your skills, see and participate in live demonstrations, and ask questions. There are two types of live training sessions, "Hypnosis Any Module" sessions, which allow you to discuss anything in the training, and topic-specific classes. You are required to attend the topic-specific classes at least one time. Attendance in the hypnosis open class sessions is optional. It is highly recommended to attend as many live training sessions as possible to get the most from this training and develop your skills as an effective hypnotherapist. Directions for attending are in the first module of this course.
Upon successful completion of this course, you may request your certificate in the last unit.
Anytime you need help we are here for you. You can click on the "Questions?" chat box at the bottom right of the screen, email your trainer or call us.
---
Unlimited Live Hypnosis Training Sessions Included!
You will be required to attend at least two online hypnosis classes during your hypnotherapy training. They are held in our online hypnosis classroom with your hypnotherapy instructor.
We encourage to attend as many live hypnosis training sessions as possible! You can attend them throughout your course, and even after. They are included with your course fee and give you the added value of learning from a professional clinical hypnotherapist where you can ask questions, practice hypnosis techniques, connect with other students, and get tips for building your hypnosis practice.
---
Hypnotherapy Training & Certification is available for $499.
Certification Program
Included Certifications
Features
Pay-in-Full Price
Payment Plan Price
Hypnosis Practitioner
Read More
• Hypnosis Practitioner Level 1
• 100% Online Access
• Unlimited Live Training Sessions
• 1 Certificate
• Accredited by IHF

$499


-
Practitioner Combo
• Hypnosis Practitioner Level 1
• NLP Practitioner
• Bonus: Personal Development Program

• 100% Online Access
• Unlimited Live Training Sessions
• 2 Certificates
• Accredited by IHF
• Accredited by INA

$799


$299 x
3 months


Practitioner
3-Pack
• Mindfulness Practitioner
• Hypnosis Practitioner Level 1
• NLP Practitioner
• Bonus: Personal Development Program

• 100% Online Access
• Unlimited Live Training Sessions
• 3 Certificates
• Accredited by IHF
• Accredited by INA

$1297


$340 x
4 months


NLP Integrated
Life Coach Training
Read More
• Certified Life Coach
• NLP Practitioner
• NLP Master


Pay-in-Full BONUS:
• Hypnosis Practitioner Level 1

• 100% Online Access
• Unlimited Live Training Sessions
• 4 Certificates
• Up to 60 ICF Hours (ACSTH)
• Accredited by IHF
• Accredited by INA
• Accredited by IAPLC
• Accredited by ICF


$2400


$420 x
6 months

*Must choose pay-in-full option to receive our Hypnosis Training with your Life Coach Training enrollment.