---
Our Master Coach Training is a Guaranteed Fast Track to your ACC & PCC credentials
This Comprehensive NLP- Integrated Master Coach Training provides your Master Coach Certification, Life Coach, and NLP Certifications from the iNLP Center. You'll go from novice to pro coach as you practice and learn our Universal Coaching Model, 50+ NLP models, and advanced coaching methods. Level up your coaching skills for real-world results! 
All requirements for both ACC and PCC credentials
100% Online, Self-paced learning
22 Master Coach Training Sessions
10 PCC Mentor Coaching Sessions
30 Life Coach Training Sessions
Unlimited Reciprocal Coaching Hours
Earn four Professional Certifications and Digital Badges
Unlimited Business and Marketing Help
On-going trainer support
Lifetime course and live session access
ICF Credentialing Test Prep and application help
Our Master Coach Training is Accredited by:
---
Choose a Coach Training Track: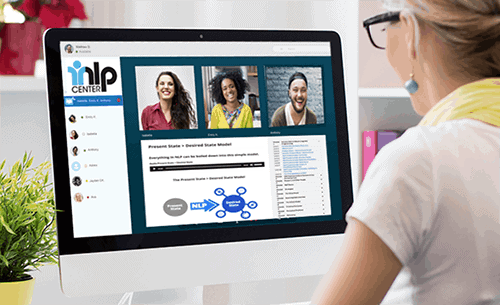 Experience Ultimate Flexibility with our "Train Your Way™" Program
• Start Your Training Anytime
• 100% Online & Self-Paced Platform
• 40+ Live Sessions Available Each Week
• Unlimited Reciprocal Peer Coaching
• Lifetime Training Access
• No Expiration or Due Dates
• Ongoing Trainer Support
• ICF Credentialing Help
• No-Risk 7-Day Money Back Guarantee!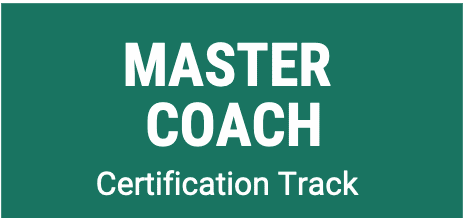 ALL requirements for the ICF ACC & PCC Credentials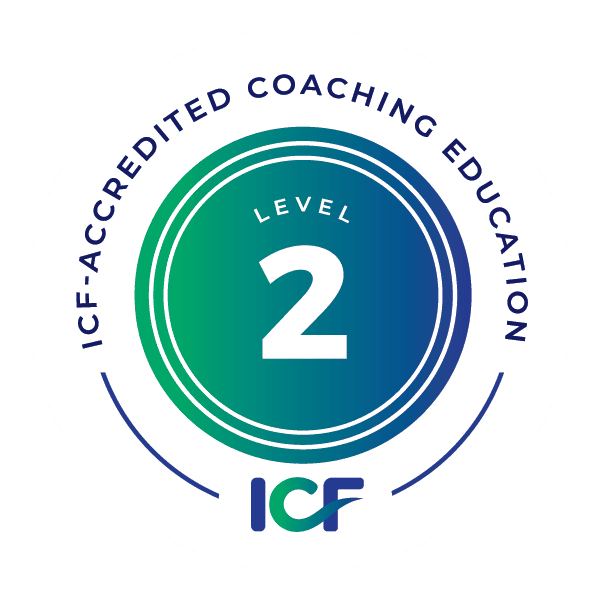 Includes These Courses:


Plus

You'll Receive:
4 Certifications & Digital Badges
• Master Coach
• Certified Life Coach
• NLP Master Practitioner
• NLP Practitioner
Attend Online:
63 Live Training Sessions
Earn up to:
Unlimited Coaching Hours
Provides:
125 ICF Training Hours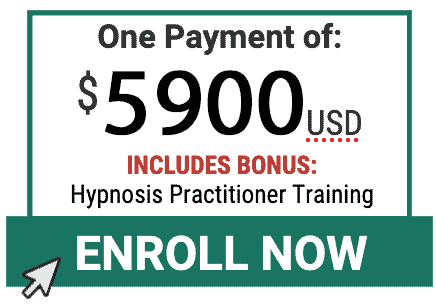 Or, Installment Plan Price:
$619/month x 10 months
Enroll Now
(Total Installment payments=$6190. Does NOT include Hypnosis Training)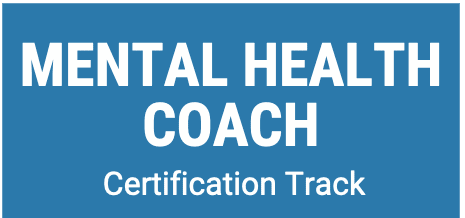 ALL requirements for the PCC & ACC and BCC Credentials & 40 extra CCE's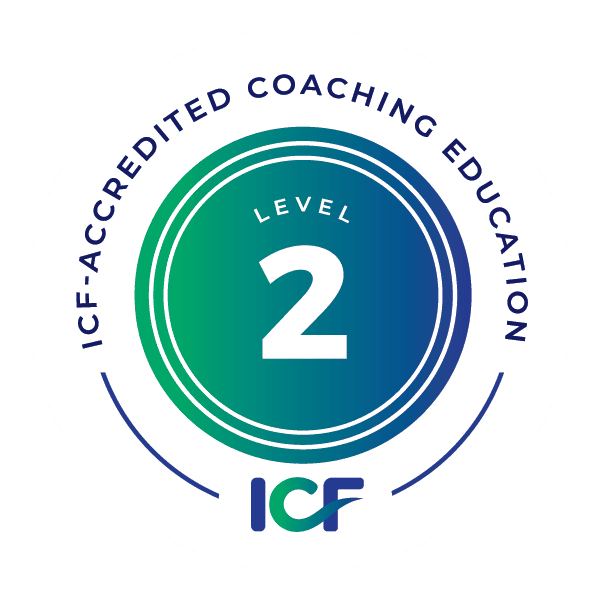 Includes These Courses:



Plus

You'll Receive:
5 Certifications & Digital Badges
• Mental Health Coach
• Master Coach
• Certified Life Coach
• NLP Master Practitioner
• NLP Practitioner
Attend Online:
83 Live Training Sessions
Earn:
Unlimited Coaching Hours
Provides:
165 ICF Training Hours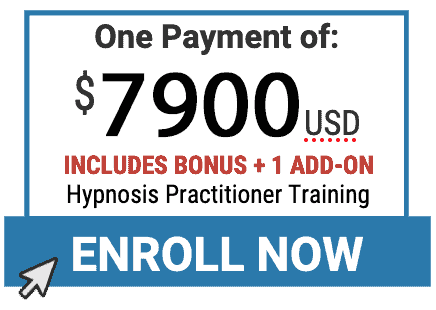 Or, Installment Plan Price:
$692/month x 12 months
Enroll Now
(Total payments=$8295. Does NOT include Hypnosis Training)
* Add-On choices: Advanced Hypnotherapy, Mindfulness, Life Purpose, Coach Package Creation Course, or NLP Sales Training. (Choose after enrollment)
---
Training Schedule – Start and Finish Whenever You Like!
Our ACTP Master Coach Certification Track includes two parts –
• NLP-Integrated Life Coach Training
• Master Coach Training & ICF Coach Mentoring
Once you have completed our NLP-Integrated Life Coach Training, which will take approximately 170 hours, you can begin attending the Master Coach Training and Mentor Coaching Clinics.
Our Master Coach Training and ICF Coach Mentor Clinics are delivered live via Zoom and is self-paced. This means you can complete your training at whatever speed you like.
You are required to attend at least 32 live sessions to complete the Master Coach and Mentoring portion of the training track.
You can choose which live sessions to attend each week to accommodate your schedule.
---
Reach Your Coaching Potential
Developing world-class coaching skills by discovering your unique approach is a process that unfolds over time, starting with the basics. With a reasonable understanding of what you've already learned at the iNLP Center, you are ready to discover higher potential as a coach.
This training is about you and your individuality as a coach. Your potential. Not mine. Not the potential of your colleagues. You do not coach like anyone else. You share the fundamentals with many but how you apply them is and can only be your own art form.
If you gave canvas, paint, and brushes to 100 painters, you'd have 100 people using the fundamentals of art. And you'd get 100 different paintings, each one created with the same tools but with different interpretations. Likewise, if you could give the same client to 100 coaches, you'd get 100 different coaching sessions, with each coach applying the fundamentals in a different way and producing different results.
Our purpose here is to help you discover your way of coaching, given that the fundamentals you'll learn in the life coach training part of this track are solid. This is what makes coaches stand out, attract the right clients, and reach their potential. 
Our Master Coach Training includes a variety of advanced components to help you reach your potential.
Discussion and Transformation
With so many coaching and NLP tools at your disposal, which do you use and under what circumstances? There is no substitute for experience in this area and that's what you'll get during these live sessions.
Learn how to bring about transformation during a coaching session and beyond. Once the coaching agreement is established, how to guide the client toward it effectively?
Case Studies & Coaching Supervision
Lacking in most coach training, coaching supervision gives you the opportunity to bring coaching cases and scenarios to class to receive expert supervision. With this supervision, you will refine your approach to coaching and discover opportunities to help clients grow that never occurred to you before.
Observed Coaching
Attend and participate in unlimited observed coaching sessions in which you will coach a volunteer in front of an instructor and receive feedback. These sessions lead to class discussion and learning from the process. Moreover, our exploratory approach to coaching makes the observed coaching process positive and fun.
Advanced Coaching Agreements
Coaching agreements – goals for each session – are the heart of life coaching. A clear and achievable coaching agreement is the only measure of success for both the coach and client. You'll learn how to systematically secure a well-formed coaching agreement, ensure that goals come from the client's deepest desires, keep clients on a growth path that leads to ongoing transformation, and coach with mindful presence and higher confidence.
New Coaching Models
New models will be introduced based on class learning and development. With each new model, students have an opportunity to test, refine and improve upon it. 
---
Our Master Coach Training Learning Style
Inductive Learning vs. Deductive Learning
During the Life Coach Training portion of the Master Coach Track you will learn using Deductive Learning. This is the common way to teach fundamental information. It is essential to gaining a solid foundation and understanding of the material, such as our Universal Coaching Model and NLP techniques.
Once you've understood the fundamentals of coaching in our NLP-Integrated Life Coach Training, you can build upon that by discovering your own unique insights, methods, and creative expertise, gained through our inductive learning Master Coach training. Inductive learning will open new discoveries that are unlikely to happen any other way.
How Inductive Learning Works
Inductive teaching is a bottom-up approach to learning. First, it offers examples and then asks students to discover the rules, facts and models. Inductive learning says: Here are some examples. What are the rules? (This is the best style for advanced learning of models and development)
Both deductive and inductive learning are valid and necessary forms of education. Anything can be taught with either method and most things are more thoroughly learned using a combination of the two.
Many administrators find that deductive learning is faster and places greater responsibility on the instructor to teach the rules correctly. Inductive learning is slower and requires more creative effort on the part of students. Yet, students retain more of what they learn.
Our opinion is that deductive learning is the most efficient way to learn the fundamentals of life coaching, while inductive learning is the most effective path to mastery.
---

Need help deciding which training is right for you?