---
The Guaranteed Fast Track to your ACC & PCC credentials!
Our ACTP Master Coach Training Track will prepare you to receive your Master Coach Certification from the iNLP Center, as well as the ACC & PCC credentials from the International Coach Federation (ICF) via their ACTP credential path. Along the way, you'll practice and learn advanced coaching methods per ICF's PCC markers and level up your coaching skills for real-world results.
Our ACTP Master Coach Training Track includes:
✓ All requirements for both ACC and PCC credentials
✓ 100% Online, Self-paced learning
✓ Unlimited Master Coach Sessions
✓ Unlimited PCC Mentor Coaching Clinic
✓ Unlimited Reciprocal Coaching Hours
✓ Unlimited business and marketing help
✓ On-going trainer support
✓ Lifetime course and live session access
✓ Credentialing process assistance
Start Your ACTP Master Coach Training Track Right Now
and Complete in as soon as 3 months!
---
Choose an ACTP Enrollment Track:

(ICF Level 2)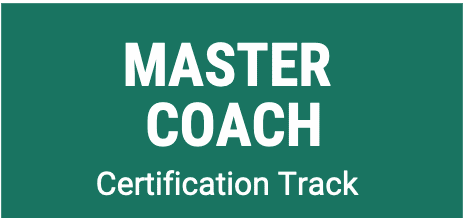 • ACC & PCC Credential Package •
–
Includes These Courses:
You'll Receive:
3 Certifications
• Master Coach
• Certified Life Coach
• NLP Master Practitioner
Attend Online:
63 Live Training Sessions
Earn up to:
500 Coaching Hours
Provides:
125 ICF Training Hours
Or, Installment Plan Price:
$619/month x 10 months
Enroll Now
(Total Installment payments=$6190. Does NOT include Hypnosis Training)

(ICF Level 2)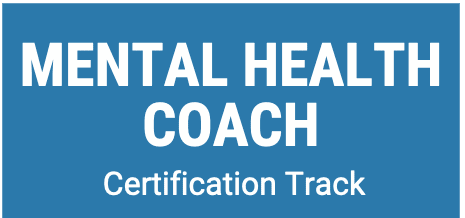 • ACC & PCC Credential Package •
Plus 40 Renewal Credits!
Includes These Courses:
You'll Receive:
4 Certifications
• Mental Health Coach
• Master Coach
• Certified Life Coach
• NLP Master Practitioner
Attend Online:
83 Live Training Sessions
Earn:
Unlimited Coaching Hours
Provides:
165 ICF Training Hours
Or, Installment Plan Price:
$655/month x 12 months
Enroll Now
(Total payments=$7860. Does NOT include Hypnosis Training)
* Add-On choices: Advanced Hypnotherapy, Mindfulness, Life Purpose, Coach Package Creation Course, or NLP Sales Training. (Choose after enrollment)
---
Training Schedule – Start and Finish Whenever You Like!
Our ACTP Master Coach Certification Track includes two parts –
• NLP-Integrated Life Coach Training (read more)
• Master Coach Training & ICF Coach Mentoring
Once you have completed our NLP-Integrated Life Coach Training, which will take approximately 170 hours, you can begin attending the Master Coach Training and Mentor Coaching Clinics.
Our Master Coach Training and ICF Coach Mentor Clinics are delivered live via Zoom and is self-paced. This means you can complete your training at whatever speed you like.
You are required to attend at least 32 live sessions to complete the Master Coach and Mentoring portion of the training track.
You can choose which live sessions to attend each week to accommodate your schedule.
---
Reach Your Coaching Potential
The objective of the ACTP Master Coach Training at the iNLP Center is to discover your unique approach to coaching and turn it into an art form. You will move well beyond the coaching models taught in our NLP-Integrated Life Coach Training. It's a critical development in your expertise and skill as a coach.
Developing world-class coaching skills by discovering your unique approach is a process that unfolds over time, starting with the basics. With a reasonable understanding of what you've already learned at the iNLP Center, you are ready to discover higher potential as a coach.
This training is about you and your individuality as a coach. Your potential. Not mine. Not the potential of your colleagues. You do not coach like anyone else. You share the fundamentals with many but how you apply them is and can only be your own art form.
If you gave canvas, paint, and brushes to 100 painters, you'd have 100 people using the fundamentals of art. And you'd get 100 different paintings, each one created with the same tools but with different interpretations. Likewise, if you could give the same client to 100 coaches, you'd get 100 different coaching sessions, with each coach applying the fundamentals in a different way and producing different results.
Our purpose here is to help you discover your way of practicing life coaching, given that the fundamentals you've learned are solid. This is what makes coaches stand out, attract the right clients, and reach their potential.
---
Master Coach Training Learning Style
Get Ready to Dive In
In this ACTP training, we use inductive learning. Most traditional education, including our NLP-Integrated Life Coach training at the iNLP Center, represents deductive learning. Inductive learning will open new discoveries that are unlikely to happen any other way.
Let's explore the differences between deductive and inductive learning.
How Deductive Learning Works
Deductive teachers present facts, rules, and models and expects students to apply them. This is a top-down approach. Deductive learning says: Here are the rules. Bring back examples of how they work. (This is the best style for foundational learning of skills)
How Inductive Learning Works
Inductive teaching is a bottom-up approach to learning. First, it offers examples and then asks students to discover the rules, facts and models. Inductive learning says: Here are some examples. What are the rules? (This is the best style for advanced learning of models and development)
Both deductive and inductive learning are valid and necessary forms of education. Anything can be taught with either method and most things are more thoroughly learned using a combination of the two. A common example is learning a new language. Quality language and grammar schools use both styles of learning.
Many administrators find that deductive learning is faster and places greater responsibility on the instructor to teach the rules correctly. Inductive learning is slower and requires more creative effort on the part of students. Yet, students retain more of what they learn.
Our opinion is that deductive learning is the most efficient way to learn the fundamentals of life coaching, while inductive learning is the most effective path to mastery.
We can sum it up as follows:
Once you've understood the fundamentals of coaching in our NLP-Integrated Life Coach Training, you can build upon that by discovering your own unique insights, methods, and creative expertise, gained through our inductive learning ACTP Master Life Coach live sessions at the iNLP Center.
Beside this new learning potential, you will:
Enjoy the variety of topics in class
Learn at a deeper level
Discover a broader array of insight
Retain what you learn
Become a unique, world-class coach
Understand learning and personal development in a new light
---
For a deeper dive into inductive vs. deductive learning in language, read:
---
ACTP Training Course Content
This training includes a variety of components:
Live Coaching Demonstrations
The iNLP Center's live coaching demonstrations count toward your PCC hours. During these sessions, you'll observe the trainer demonstrating advanced, real-time coaching with a volunteer and the class will discuss the coaching.
Case Studies & Coaching Supervision
Students present examples of clients and the class discusses the possibilities to discover new ideas.
Lacking in most coach training, coaching supervision gives you the opportunity to bring coaching cases and scenarios to class to receive expert supervision. With this supervision, you will refine your approach to coaching and discover opportunities to help clients grow that never occurred to you before.
Observed Coaching
ICF requires that PCC-level coaches receive observed coaching sessions in which you will coach a client in front of an instructor and receive feedback. You'll meet that requirement during these sessions as students coach one another which leads to class discussion and learning from the process. Moreover, our exploratory approach to coaching makes the observed coaching process positive and fun.
Group Coaching
The trainer facilitates group coaching for class discussion.
Discussion and Learning
The trainer will inspire and lead discussions about the coaching content for each class. However, what the trainer says is less important than what you interpret. What can YOU learn from the process? This is the only thing that matters. Here are some topics covered:
Advanced Coaching Agreements

Coaching agreements – goals for each session – are the heart of life coaching. A clear and achievable coaching agreement is the only measure of success for both the coach and client.
The coaching agreements section of the training will show you how to:
Systematically secure a well-formed coaching agreement
Ensure that goals come from the client's deepest desires
Let go of preconceived notions and allow the session to unfold organically
Keep clients on a growth path that leads to ongoing transformation
Coach with mindful presence and high confidence

What To Do When

These classes are largely about how to bring about transformation during a coaching session and beyond. Once the coaching agreement is established, how to guide the client toward it effectively?
With so many coaching and NLP tools at your disposal, which do you use and under what circumstances? There is no substitute for experience in this area and that's what you'll get during these classes.
New Coaching Models
New models will be introduced based on class learning and development. With each new model, students have an opportunity to test, refine and improve upon it.
Retaining and Applying with our Integration Tool
After each class, you will have the opportunity to fill out a survey to organize your thoughts and integrate the learning. You will be emailed a copy of the form so you can retain the learning and raise related questions in future classes. Our learning integration tool is a process for creatively integrating and retaining insights gained during class. It's based on a number of established learning and memory retention concepts.
---