---
NLP Training & Certifications:
Practitioner & Master Practitioner Levels
100% Accredited by ICF (International Coaching Federation)
23 Modules, 107 Audios, 23 Videos, and 100+ Webinar Library
Self-paced, online learning environment!
Unlimited Live NLP Small Group Training in our Zoom Classrooms
Lifetime Access to your NLP Learning Material & Live Training Sessions
Ongoing Trainer Support & Feedback
Get matched with other student to practice NLP
Private Student-Only Facebook Group
Digital Badges and Certificate Included!
This NLP Training is Accredited by:

"I absolutely love my training at INLP Center. I've read many books on NLP in the past, but the teaching and the material here are much more helpful to me. Now, I feel and I as though I can truly begin to help people as a result of these courses. I've was so amazed at how wonderful the classes are! I have such a deep desire to help others overcome limiting beliefs, and I do not think there is another organization that can prepare me to help others as well as the INLP Center. Thank you so much for offering these wonderful trainings." – Joseph Hoyt
---
NLP Practitioner Training
Overview
Your success is our most important consideration.
INLP Center provides an infrastructure which allows you to learn in a flexible online format but also gives you the supervision you need to master the NLP models and grow your skills. Get to know your trainers in our small-group Zoom training sessions, practice the NLP tool with friends and fellow students, and get real feedback on your assigned activities. We put your success first! In fact, we prove it by including lifetime course and live session access – we want you to succeed using NLP!
No multiple-choice quiz.
You'll learn by actually doing!
Through a series of required offline activities we call Psyche Builders, Stealth Missions, and Coaching Exercises, you will be integrating your new skills and reporting on your experiences. You get to take the neuro-linguistic programming tools you learn, while you're learning them and use them in your daily life. These activities integrate your new skills and allow for personal development!
Michael Grinder says that at iNLP Center,
"Your Life is Your Classroom."
The advantage of our training style is that you are able to use your new NLP skills in the environment they are intended, not in a training room box. Therefore, if we don't see successful integration or you have questions, we're always here to help. You won't find this type of ongoing, integrated NLP certification training and support anywhere else!
---
Our NLP Trainers are available Every Day to work with you in our online classrooms!
Our online classrooms provide the perfect opportunity for one-to-one trainer interaction, practicing your neuro-linguistic programming skills, and connecting with other students from all over the world. With live training sessions available every day of the week, you'll have to ability to attend as often as you like.
Unlimited live sessions are free with your enrollment!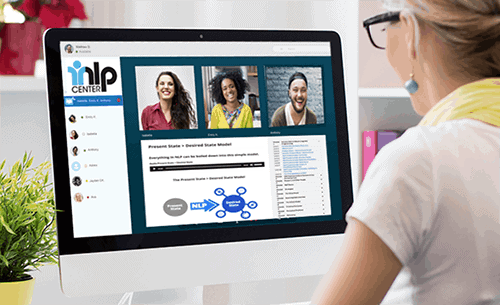 Enrollment Options
Don't Wait for Start Dates – Get Started Right Now!
Access our online training center 24/7, year-round!
Work from any phone, tablet, or computer with internet access.
Get immediate access to your Student Dashboard where you can start your training whenever you're ready.
Live Zoom sessions available 7 days a week!
No deadlines and no expiration – work at your own pace!
Continue your access to the material and live training sessions even after you graduate!
Choose an NLP Training below to get started: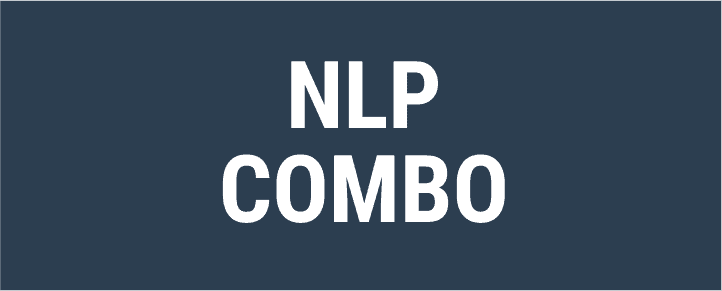 Includes These Courses:



You'll Receive:
2 Certifications & Digital Badges
• NLP Practitioner
• NLP Master Practitioner
Available each week:
8 Live Training Sessions
Earn Unlimited:
Reciprocal Coaching Hours
Provides:
24 ICF Training Hours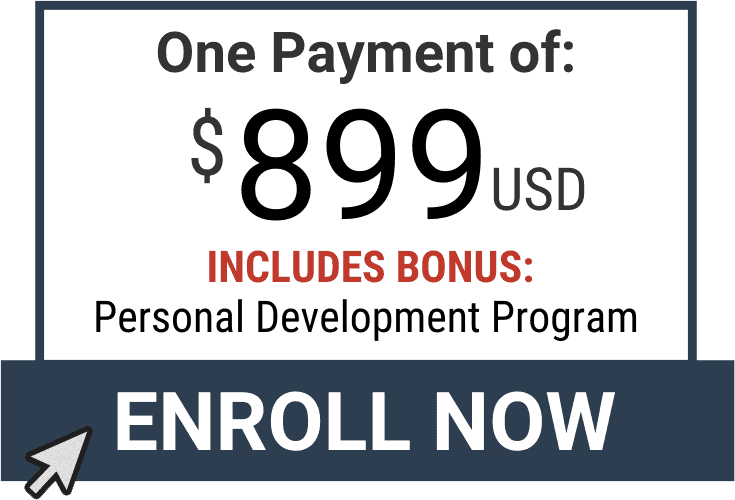 Or, Installment Plan Price:
$249/month x 4 months
Enroll Now
(Total Installment payments=$996)
---
---
Other NLP Training Bundles:
NLP Practitioner Training
What's Covered in our NLP Practitioner Certification Training:
---
---
---
---
---
---
---
---
---
---
---
NLP Master Training
The iNLP Center's NLP Master Practitioner Training is different.
Many NLP training centers offer an NLP master practitioner training that is just more of the practitioner material, with little fundamentally new material – They merely teach a greater variety of techniques.
Rather than teach you more of the same, INLP takes you to entirely new levels of understanding. Our NLP master practitioner training offers unique models of human development and communication that put NLP techniques in a useful context; methods that are not based on NLP practitioner level material.
Here is What's Covered in our NLP Master Certification Training:
---
---
---
---
---
---
---
---
---
---
---
FAQ's
Common Questions about our NLP Training
Are there prerequisites for this NLP training?
No. The NLP Practitioner Training is our fundamental training course. Our NLP Master Practitioner Training requires completion on our NLP Practitioner Training. You can get both by enrolling in our NLP Combo.
When can I start the NLP training?
You can start whenever you like, once enrolled. There are not completion dates. You can take as long as you need to finish the training.
The entire training is located in your Student Dashboard, so you can get started as soon as you enroll and start attending live sessions throughout the week.
What are the NLP Live sessions?
The NLP live sessions are held in our Zoom classrooms where you'll interact via video and audio with your trainer and other students. The topics covered are based on the application of the NLP tools each student is working on. You are able to ask questions, practice techniques, and get help on how to apply the NLP tools or models to your needs.
You can also continue attending the live sessions and access your training materials after you complete the training.
Am I required to attend the live sessions?
You are NOT required to attend any live sessions to earn your NLP Practitioner or Master Practitioner Certifications. However, to earn ICF training hours, you must attend live sessions.
How is the NLP training assessed?
We do not have tests. Instead, you are assessed through the many offline activities you will complete. This provides a more practical learning experience and more relevant to your purpose for learning NLP. You will be provided scores and feedback on all offline activities.
At the end of our NLP Master Training you will be submitting an NLP demonstration audio for review.
What is the difference between the NLP Practitioner and the NLP Master training?
The NLP Practitioner Training teaches the fundamental NLP tools and techniques that one will need to know prior to working on the Master material. Most of these tools are common to most NLP trainings. The NLP Master training covers more advanced tools and techniques, some common to NLP and other created by iNLP Center to specifically enhance your coaching abilities. You must complete the Practitioner NLP Training before starting the Master NLP Training.
Will I get a certificate when I finish the NLP Training?
Yes, when you have successfully completed the NLP Practitioner Training you will be provided a "Certified Practitioner of Neuro-Linguistic Programming" certificate. At the completion of our NLP Master trainign you will recieve your "Certified Master Practitioner of Neuro-Linguistic Programming". Our training and certifications are accredited through the International NLP Association and International Coaching Federation, and accepted worldwide.
How long does the NLP Training take to complete?
Our NLP Practitioner Training will take approximately 50 hours to complete. You will work self-paced, so you can determine how long that will take you based on how many hours per week you have to work on it. Our NLP Master Training will take approximately 40 hours to complete.
Is online NLP training as effective as in-person NLP training?
Ours is. We have found our students enjoy the ability to integrate the skills they are learning into their lives while they are learning. Our online format, training standards, and assignments require you to practice and test what you are learning with the people and environments that you will ultimately be using it in, whether friends, family, co-workers, or clients. There is no transition between your learning and your real life, which allows you to integrate the material in a more effective way.
Our training is designed around oversight. Throughout your studies you are able to check with your trainers to make sure you are doing it right, so you don't move on to the next skills until you are ready to build your skills.
With the added bonus of our live training sessions, you are also able to work with our certified trainers in our online classrooms. This gives you the added ability to be taught the information and discuss what you are learning with them and other students. You can work on the material and participate in demonstrations. It's the best of both formats without the travel, high costs, and inflexible schedule.
Can I practice with other students?
Absolutely! We have two peer coaching programs that you can participate in for as long as you like.
What is your refund policy?
The iNLP Center offers a 7-day 100% money back guarantee as long as you have not completed more than two units.