The first principle of success is desire.
– Robert Collier
If you've come to this post, chances are that you want to change some aspect of yourself. The question is, how deeply do you want change?
Let's take this brief opportunity to be brutally honest. Assuming what you want is in your control, the behaviors you need to do (or avoid) are choices.
If you want to lose weight, choose to eat right and exercise consistently.

If you want to grow your business, choose to take massive action promoting.

If you want to organize your life, choose to declutter, keep a schedule, set boundaries, etc…

If you want to stop procrastinating and get stuff done, just do it.
Now for the big, uncomfortable truth.
Given that these are choices, why aren't you doing what you 'want' to do?
Answer: You don't want to, deeply. The desire does not penetrate far enough down.
You can experiment with this reality by doing the following.
Consider something you want, but are not taking action to get.
Feel whatever desire you have to get it – in your body.
On a scale of 1-10, how strong is that desire?
Do you feel it in your whole body?
Does your desire fill your chest and belly with enthusiasm?
Or, does the desire manifest as a mere thought, or a weak, conflicted feeling? Does your desire create a subtle (or not so subtle) tension in your torso? If so, you are likely conflicted in your desire. The desire is not pure. It's mixed with other emotions, such as fear, resentment, discouragement or apathy.
What do people typically do when they are conflicted?
They ignore the conflict and try to push through toward success. This is fine, if it works for you. Most of the time, however, the conflict leads to self-sabotage. We give up when the going gets tough – or when we're right on the verge of success!
Why? Because we don't deeply want what we think we want. We're of two minds. And our actions reflect this uncomfortable fact.
The Unlikely Solution to Conflicted Desires
I've been doing something counter-intuitive with my clients. And it's been working like magic. Instead of attempting to push through the inner conflict, we've been bringing it to the surface. When the conflicted desires are front and center, you can make conscious choices about them.
For example, when you're sitting in front of a disorganized desk, lamenting your inability to tidy up, you might say to yourself, "I want a messy desk. It keeps me unfocused, discouraged and in the rut I've grown accustomed to."
When you're tempted to eat junk food, you might say, "I'm going to wolf this down so that I feel fat and bloated. I've gotten used to self-loathing."
When you walk into a room of people, you might say to yourself, "I am going to look for any signs of rejection because I love the feeling of people looking down on me."
I know all of this might seem a bit twisted,but…
This is the way people (myself included) act. We eat the junk and feel fat, bloated and self-critical. We walk into rooms of people and feel less than. We sit in front of messy desks, knowing we could take 10 minutes to clean up, but don't.
There are better alternatives, but we're steeped in mental habits that drive us toward these kinds of self-sabotage. Part of us wants the status quo, even when it's negative.
Shine the light of consciousness down that dark alley. Why not uncover your conflicted desires so that you can deal with them consciously? If you do, you will eventually learn to clean your ment
al and emotional slate to make room for more and more pure, positive desire.
I've been working with several people who are doing this and other kinds of slate-clearing activities. It's been powerful. Experiment for yourself.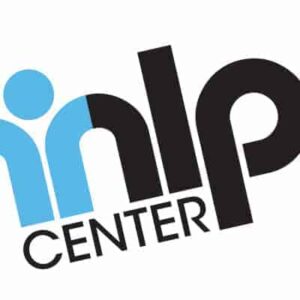 Latest posts by iNLP Center Staff
(see all)