Want to learn how to Become a Life Coach? This article will show you how to do it. We wrote this to make a practical difference between success and failure. This is the ultimate step-by-step guide!
What is a life coach?
A life coach is a person that wants to make a difference in the lives of others by helping them work through their challenges that get them stuck. It could be anything from setting and achieving goals, improving their relationships, or reframing the way their see their lives.
There are people for whom becoming a professional coach is an ideal career choice. Many life coach candidates, however, miss the opportunity to follow their passion due to bad advice, often published by life coach training centers and marketing gurus whose sole interest is to sell their own product.
It's time for a real guide that shows you, step-by-step, how to become a successful coach. And, we won't waste your time with unrealistic expectations.
If you are serious about becoming a professional life coach because you really enjoy helping people, you will be encouraged by what you read here. We've outlined the process very clearly in order to help you safely and sanely make the transition into your new coaching business. We also recommend taking the Life Coach Aptitude Test so you can discover which skill sets to focus on in your life coach training.
My only goal in presenting this information is to provide an unbiased, step-by-step tutorial for anyone who would like to know how to become a life coach. The industry needs it. Too many people fail due to having false information and being unprepared.
If you're ready to dive in, let's go!
But first, perhaps you'd also like to know…
Who am I to tell you how to become a life coach?
I'm Mike Bundrant, a retired psychotherapist and active NLP and certified coach trainer. I'm also a lifelong entrepreneur. Since getting my counseling license in 1995, I have worked for myself, with the exception of five years spent in corporate America.
At one point, I was wondering the same thing: How can I become a life coach and enjoy the flexible lifestyle that goes with it?
I had three kids and was working two full-time jobs at minimum wage and had no prospects in the field. I get how challenging it can be when you start with few prospects and even less experience!
How do you go from nothing to a profitable coaching business that most people only dream of?
The answer is to set yourself up correctly from the beginning and follow a system that has been proven to work in the real world. (Make sure that you can speak directly to any trainers, mentors or guides you choose along the way).
In 1995 (just out of college) I established my first successful coaching practice in New Mexico (Albuquerque and Santa Fe). I was a zealous 25-year-old and didn't feel that I had much to offer in the life experience department. But the business worked for many years because I learned to focus on the NLP and life coaching techniques I could use to help people get the results they needed.
For example, I didn't want to coach people who were in long-term relationships because I was a newlywed. However, I could help people stop procrastinating, eliminate fears, or form better habits. For each area I worked in, I knew several techniques to use, so I became a bit of a specialist. Clients kept coming.
Today, my coaching business is 100% online. I help clients from around the globe and haven't had room for new clients in more than two years.
After nearly 30 years working with clients, I've learned what will attract people who are willing to invest in themselves. I know how to 'package' coaching services that send the perfect message to prospects, resulting in solid inquiries and leads.
In short, I know how to become a life coach because I've done it several times over. I've made all the mistakes and spent years refining my approach in order to develop a successful coaching system, from marketing, sales, and getting results with clients.
Additionally, I've had the privilege of working with several Fortune 100 companies in the training space and have co-founded a successful online training business with students in over 70 countries (right here at the iNLP Center).
I hope this gives you confidence that I can help! Now, let's dive into those ten steps that outline how to become a life coach. Click the title of each step below to read much, much more about each step!
How to Become a Life Coach in 10 Steps
Click on any step to read more:
How do you know you're a fit for life coaching? Perhaps people have often come to you for advice. Maybe you have a desire to help others get past the obstacles you have worked so hard to overcome. Take the test here.
You must research to find a training that fits your lifestyle, philosophy, and wallet. There are a variety of life coach trainings out there, from in-person, blended, to online. As well, there are accredited and non-accredited training centers. Interview each training center to see if it fits your needs.
Beyond the coaching skill set that you'll learn in training, there are a number of areas in which you will need to become competent. Most will require your daily attention such as advertising, invoicing, and planning.
What is a coaching vision? It's a broad, inspiring view of your business, including a clear statement of what people you are going to serve and how. You don't need to have a specific vision of your niche immediately. It very well might change as you move through your coach training and practicing your coaching skills.
You'd do well to realize clients want one thing: Solutions to pressing problems. They need solutions that they cannot find on their own. As a coach, you will be facilitating solutions to their problems. This provides the perfect opportunity to understand who your ideal client really is and market to them.
Anyone wanting to become a life coach needs to understand how (and how not) to transition into the business, particularly regarding what to expect as far as income. Your income expectations can make or break your plans. If you don't check them, your life coaching business may very well end before it has a chance to succeed.
Based on over 25 years of personal experience running a life coaching business and training others to do the same, I have put together a list of business and administrative tasks that you will need to complete while you set up your own life coaching business. Follow this list and you will be on your way to your new career.
A critical step in your sales and marketing plan is to create custom coaching packages that offer solutions to the specific problems your ideal clients are struggling with. By clearly outlining which problems you help clients solve, showing them exactly what they will be buying, you sell 'solutions' rather than 'life coaching'.
Perhaps you aren't feeling confident about expanding into the global online world. If that's the case, it's time to consider ways to scale up your life coaching practice and get more serious about your online presence. We will show you effective ways to target your ideal client that still fit in your comfort zone.
There are numerous and creative ways to market your new life coaching business. You can start with free options such as social media postings, local area business listings, and word of mouth. Deciding on the specific advertising method you use will depend a lot on your budget, but also on your target niche.
In Conclusion…
Learning how to be a life coach involves more than just coaching skills. It involves a range of other business and practical skills and requires you to learn and follow a business model that other successful coaches are using.
I hope you feel confident that I have been candid about becoming a life coach and what is required to succeed. You need a realistic (and optimistic) view of what lies ahead for you should you choose to pursue your dream.
It may seem like a lot of work, perhaps more than you were anticipating, but it does require time and patience to see results. It's all about taking one step at a time and finding the right training program to support you.
Unfortunately, most coach training centers won't teach you practical coaching skills and how to run a life coaching business. And, most training centers don't support your learning and marketing after your course is complete. We do!
At iNLP Center, we do all of the above. When you join us, we're here to help you with you every step along the way.
How to become a life coach FAQ's
What does a Life Coach do?
A life coach helps people to get unstuck and move forward in their life. A life coach helps their clients get past obstacles to achieve their goals, thus becoming happier and more content with life.
Can anyone be a Life Coach?
Yes, anyone can be a life coach. But, to be a great life coach, you must develop the skills necessary to effectively work with clients such as active listening, powerful questioning, and the ability to decipher nonverbal communication.
How much does a Life Coach Make?
The average salary for a life coach in the United States is $125 USD per hour. It may be more or less depending on your coaching niche, experience, and how well you market your life coaching business.
Do you need a degree to be a Life Coach?
You do not need a degree to be a Life Coach. There are no regulations around practicing as a life coach, so no degree is required. You should earn a certification and be accredited to practice as a life coach. The certification and accreditation come with completing an accredited life coach training.
How much does a Life Coach certification costs?
Life Coach certification costs are between $1000 to upwards of $15,000, depending on the training center, the accreditation of the training, and the type of training you are taking. Don't let the price fool you – a higher price does not always mean a better training.
How long does it take to become a Life Coach?
An average life coach training takes six month to one year. Part of becoming a life coach is learning coaching skills and practicing coaching with others.
The Most Comprehensive Life Coach Training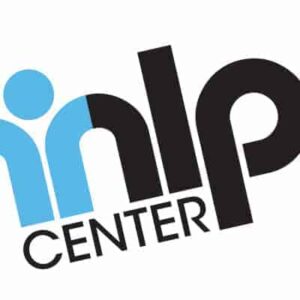 Latest posts by iNLP Center Staff
(see all)