Who are you to be a life coach?
Every coach who enrolls in the iNLP Center life coach certification fills out a Coaching Vision survey as preparation for a private meeting with our lead trainer. As you're getting started with your training, we help you clarify your vision so the training becomes customized to your needs.
In that survey, we ask you about potential stumbling blocks in your way so that we can help you overcome them during your training.
(You won't find this highly personalized approach anywhere else).
These nagging questions are among the top stumbling blocks:
Who are you to be a life coach?

Or

What makes you think you can coach anyone when you have problems of your own?
This critical inner voice typically talks at us and use the word you. Listen for yourself. It's odd to realize this, but universal.
Either way, it's interesting to note that most students believe they are the only ones suffering from these doubts.
They're often surprised that all new life coaches carry these kinds of questions around in the back of their mind. We've literally done thousands of surveys and private meetings with our students. In the last year alone we taught over 1000 classes.
And it's true!
Everyone has doubts about something. Everyone struggles.
Therefore, questioning who you are to coach other people is a sign of integrity.  Being concerned about your qualifications –  personally and professionally – is valid. I'd rather hire a coach who holds those concerns than someone who thinks they're God's gift to humanity.
Wouldn't you?
Overconfidence is dangerous (and unattractive).
Who are you to be a life coach? I'll tell you.
You're a person.
And every person is imperfect. All successful life coaches have problems of their own. The best life coaches (in my opinion) get coaching for themselves on a regular basis.
As a coach with 25 years experience, I have a personal life coach and will probably never stop being coached.
The Right Way to Think About this Issue
It's true that you shouldn't be a coach if you tend to avoid your own problems.
Having goals in process and obstacles (even significant obstacles) in no way disqualifies you to coach other people with their goals and obstacles. The key is to be actively engaged in your own personal development. You do not need to be problem-free. You don't need to have achieved everything you want.
If such were the case, no one would be qualified to be a life coach.
As long as you're working on yourself and have coaching skills, you're qualified. Let this truth sink into your bones. And if it doesn't, give yourself plenty of time to accept it.
Who are you to be a life coach?
You have a right to coach other people if:
1. You're a person.
2. You are working on yourself.
3. You have coaching skills.
Sometimes we call this living a personal development lifestyle. It's the most important life coaching credential.
You might also benefit from:
iNLP Center Life Coaching Career Aptitude Quiz
How to Become a Life Coach: The Ultimate Guide
Self-Sabotaging: Why We Avoid Happiness At All Costs
Self-Awareness Test: Get you Score and an AHA Moment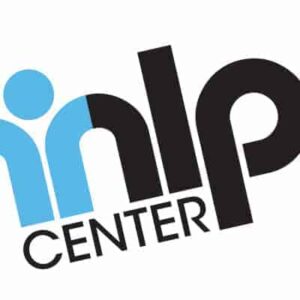 Latest posts by iNLP Center Staff
(see all)