Can NLP techniques work for relieving stress and it's physical symptoms? Yes! You can use NLP for stress relief. Keep reading to see how effective it worked with for one of my clients.
I've always had enthusiasm about using NLP for stress and to resolve tough physical symptoms. Chronic pain, headaches, migraines, and even allergies can be brought on by chronic stress.
Even mainstream sources concede that relaxation techniques have a direct physical effect and can reduce physical pain of all kinds. The mind and body are one, right. Negative mental habits cause a cascade of stress symptoms.
Using NLP for Stress is a logical approach.
It had been a while since I worked with physical symptoms that are manifestations of stress. So, when a client, "Jenna" showed up with off-the-charts physical issues, my enthusiasm was reborn.
The NLP-based sessions were so helpful that she wrote her story and shared it with me. With her permission, I am passing it along to you.
In this case, NLP coaching was a life changer. This occurred during the Summer of 2015. This is Jenna's report.
Esophageal Spasms History

An esophageal spasm feels like a heart attack. There is extreme crushing pain in the chest with pain radiating up into the neck and jaw area as well as the shoulder area.

The doctor told me I had acid reflux and I had been on several different medications since 2005. Nothing seemed to help so I quit taking them and just dealt with the pain, each time wondering if it was my heart or my stomach.

In 2008 I had an endoscopy, only to be told everything was clear and good. Between 2005 and 2012 I had four angiograms, twice placing stints and twice with no problems found. Now I wonder if maybe all that pain was not heart pain at all, but esophageal spasms.

In 2009 I saw another gastroenterologist who gave me more acid reflux medications. When they did not work he suggested an anti-depressant. To that I said "no" and continued dealing with the pain. In 2012 I had another endoscopy and esophageal spasms were discovered.

No one knows exactly what causes these spasms. Suggestions were too hot or too cold food. Well, I wasn't eating any food at 2 a.m. when one would hit. I was given Baclofen, a medication that is supposed to relax the muscles in the throat area.

That worked for awhile taking 4 per day on the good days and 6 per day on the bad. But on the bad days nothing worked and I was in extreme pain.

There were days when spasms occurred every half hour around the clock and nothing would stop them.

In late 2013 I discovered that the light spasms could be stopped with food. I found that foods like cheese, cottage cheese, pudding, ice cream, yogurt, hot chocolate, anything creamy in texture would stop the pain temporarily. On some days I found I was eating around the clock. In a little over a year I gained 50 pounds and the spasms continued.

In 2014 I went to a new gastroenterologist, who did another endoscopy, verifying the previous diagnosis. He suggested cutting the muscle provided they could figure out which muscle needed to be cut. That did not sound good to me at all and I declined.

Over the years I read all I could find on acid reflux, then esophageal spasms, and tried various natural remedies. Nothing worked. After another three-day episode of spasms every half hour around the clock, no sleep, rocking in my chair and crying with the pain, I was at the end of my rope.

I wracked my brain and again prayed for a solution to my problem. Then I began to remember what I knew about NLP. Why hadn't I thought of that before!?! But would it work for a physical problem? I called Mike Bundrant and set up a time to work with him.

After the first session with Mike the pain stopped. Mike told me to practice what we had done and we would meet again the next day. That night as I was getting ready for bed a spasm started. I immediately began the steps I had learned that day and the pain disappeared as quickly as it had started. From that moment I have not had another spasm.

When I saw my doctor two weeks later I told him what had transpired and that I had discontinued the Baclofen. First he asked how, then he wanted to know more. He was very interested and encouraging; he knows how I have suffered these past years.

I am a new woman! It has been two months since my sessions with Mike. For the first time in ten plus years I am free from crushing chest pain.
Update:
Since the initial success, Jenna has contacted me twice with an eruption of symptoms. In each case, we addressed the issue and she experienced total relief.
Jenna has learned along the way what her emotional stress triggers are and where to draw the line in terms of how much energy she expends, especially on outside commitments.
Why does NLP work with physical symptoms?
My theory is that stress in various forms (from outside or from inner programming) manifests in muscle tension. Over a period of time, symptoms related to chronic tension develop headaches, joint pain, cramping, etc…
Additionally, chronic muscle tension is exhausting. It can sap your energy. This creates more stress as you add substances to jack up your energy – or as you worry about how you're going to make it through the day.
Vicious cycles ensue. More tension equals more symptoms equals more tension and so on.
When considering using NLP for stress, there are a number of interventions that reverse patterns of muscle tension and increase self-awareness, especially of psychological issues that may be tied to physical symptoms.
An experienced NLP practitioner will follow the physical symptoms to their kinesthetic root and begin to expand awareness from that point. The client leaves each session with several AHA moments and a clear way to alleviate chronic tension.
Will NLP work for your stress-induced physical symptoms?
I don't know. This can be a strange and unpredictable territory. In my experience, a surprisingly large number of people experience at least partial relief using NLP for stress.
When people don't experience any relief, it could be due to an organic issue – or from choosing the wrong NLP method with which to work. It's hard to say.
I will say this, if you're open to using NLP for stress or a physical symptom, you should invest in the process. There is a chance you won't get anywhere. However, if you do get somewhere, you could end up like Jenna, with a new lease on life.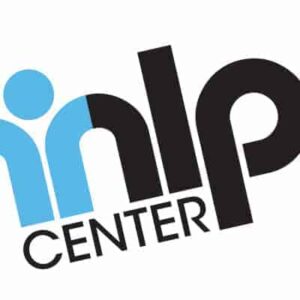 Latest posts by iNLP Center Staff
(see all)