Erin Gruwell interview conducted by Mike Bundrant. Orriginally published in Healthy Times Newspaper.
I thought it was just another movie involving tough kids and a dedicated teacher.  Perhaps I am jaded, but it wasn't on the top of my list of movies to see while it played in theaters earlier this year.  But, at the urging of my teenage kids, I went along to watch Freedom Writers.
Two hours later I knew I had to speak with Erin Gruwell, the person behind the character played by Hillary Swank.  Erin entered the Long Beach, CA school system in the fall of 1994 as a new teacher on her first assignment at Wilson High School.  Her class, consisting of hardened, rival gang members and other unfortunates, described their situation as follows:
Following the Rodney King Riots and the O.J. Simpson trial, the mood in our city was unsettling, and on our first day of high school, we had only three things in common: we hated school, we hated our teacher, and we hated each other.  Whether it was official or not, we all knew that we had been written off. Low test scores, juvenile hall, alienation, and racial hostility helped us fit the labels the educational system placed on us: "unteachable," "below average," and "delinquents."
The result of their journey is simply amazing.
Her students have gone on to college and productive careers. They pulled themselves out of poverty and oppression and are now raising families. One of the original Freedom Writers students, Sonia Varela, currently lives in Murrieta with her husband and children.  They also published a book called Freedom Writers Diary, which describes their journey.
Over the years I have spoken with some powerful people. I remember my conversation with Patch Adams, MD; hearing in his voice the force and clarity of his dedication to a set of ideals that completely escape most of us.  Talking to Erin was more powerful. Perhaps this is because behind the fierceness of her intent and scope of her contribution to society, she still sounds like the girl next door.
I wondered out loud if she anticipated all this media attention.  She replied, "We're responding with kind of a 'gosh, shucks'.  We find it so humbling and bonding and we're more mindful of what we stand for and what we want to do with all the attention. We're trying to pay it forward."
Erin currently dedicates her time to The Freedom Writers Foundation, a non-profit organization dedicated to training teachers in her method.  "We want to extend what happened in Room #203 and make it available in all classrooms," Erin said.  "We're sharing the nuts and bolts of how to recreate the kind of environment that fosters inclusion, validation and accountability.  Our goal is to help kids at risk and teachers who really want to make a difference."
……………………………………………………………………………………………………………………..
"What was it that really made the difference with your students?" I asked.  Erin replied, "It's interesting. I think I am the one who changed the most.  Everything I was told not to do, I did.  They told me not to smile. I smiled. They told me never to show emotion.  How could I not be a person, though?  How could I not be compassionate and give a student a hug when they were hurting? I changed the most. I became the student."
"Education requires money, but money isn't the answer.  Finding our core values of love, trust and respect – that's what teaching is about.  When I asked my students to give of themselves in this kind of environment, they were able to find their own voice."
"Teaching literature and writing is a great way to help people because there are so many ways to interpret any story.  It's very subjective; there is no right or wrong way to do it. I used to tell my students that I would teach them the rules so they could go out and break them."  As the discussion continued I couldn't help but think how rare and refreshing these thoughts are.
Think about it.  You want to help kids that don't believe in themselves.  What better way to do this than to help them discover that reality is not "fixed".  Life is malleable. You can break "the rules" and become what you want.  This is exactly what happened with the Freedom Writers. They broke the mold that their circumstance and culture had set for them.  With Erin's guidance they created a new reality and stepped into it. Isn't this what education should be?
We finished the interview by reviewing our favorite scenes from the film (which will be released on DVD April 17, 2007).  As we talked I couldn't help but become misty-eyed, feeling that sense of reverence that often comes while in the presence of true greatness that doesn't present itself as great.
In pondering the Freedom Writers' accomplishments, I can only conclude that Erin did more than teach literature and writing. She overcame greater obstacles than the entrenched bureaucracy of a broken system.  Her method involved something deeper than experiential activities and meaningful field trips, although these things are extraordinary in and of themselves.
She planted her feet firmly among the most dangerous and difficult, hurt and neglected members of our society and dared to see something in them that no one else had seen – and then held them accountable to a new vision of what is possible. In the end, she taught them how to love.
Erin Gruwell is the author of paradigm shifting books. You can find Erin Gruwell at freedomwritersfoundation.org. Healthy Times wishes to thank Naja Hayward for her help in setting up this interview.
Currently, Erin serves as president of the Freedom Writers Foundation. She raises awareness by traveling nationwide to speak inside large corporations, government institutions, and community associations. But Erin's capacity to convert apathy to action matters most at schools and juvenile halls, where any observer can watch the expressions of troubled teens shift from guarded cynicism to unabashed hopefulness.
Erin and her students have appeared on numerous television shows, including Oprah, The Rosie O'Donnell Show, Prime Time Live with Connie Chung, Barbara Walters' The View, Good Morning America, and CSPAN's Book TV. Her class has been featured on National Public Radio and in national newspapers and People magazine. Paramount Pictures released "Freedom Writers" in January 2007, a film based on this remarkable story featuring Hilary Swank as Erin.
Erin is a graduate of the University of California, Irvine, where she received the Lauds and Laurels Distinguished Alumni Award. She earned her Master's Degree and teaching credentials from California State University, Long Beach, where she was honored as Distinguished Alumna by the School of Education.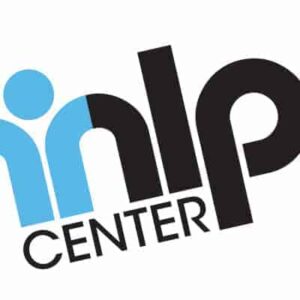 Latest posts by iNLP Center Staff
(see all)