Interviewing Carl Lewis as publisher of Healthy Times was a privilege I will always remember. Here is the original article. Please enjoy!
Carl Lewis' lifetime accomplishments have led to numerous accolades, including being voted "Sportsman of the Century" by the International Olympic Committee and being named "Olympian of the Century" by Sports Illustrated. Carl Lewis also helped transform track and field from its nominal amateur status to its current professional status, thus enabling athletes to have more lucrative and longer-lasting careers.
✅ Also, check out my interview with Coach John Wooden.
Now it has been my pleasure to discover that Carl Lewis has turned his attention to those in need through the Carl Lewis Foundation. It was an honor to speak with him about his efforts, as well as learn a little more about his philosophy on success, health and the importance of family. Please enjoy a portion of our conversation…
Mike: I've heard you speak on the separation between parents and kids these days that probably wasn't there 20 years ago.
Carl Lewis: Well, cell phones helped! I speak to at least 100 schools every year. This is one of the biggest issues that comes up among the kids. They tell me they need a cell phone so their parents know where they are. I say, "You know what? I never had a cell phone when I was a kid. We didn't even have cable! But my parents always knew I was where they expected me to be every day." Cell phones aren't are not the solution.
My parents were both teachers. We had a routine we went through nearly every day. When we got home we did chores. We could go out to play after that. We had dinner together every night. Then (and this is the worst part) we sat down and did our homework while my parents did their lesson plans for the next day. Now that was torture! I'm not telling the world to do that….but the bottom line was that they ended up spending a couple of hours every day with us kids and picking our brains for everything we did that day.
That's what is missing today. We need to stop and spend time with our kids every day and find out what's going on in their world.
Mike: It would be interesting to link lack of parental involvement with lack of self-discipline, poor eating habits and even diseases like childhood diabetes….
Carl Lewis: Exactly. We could also look at the issue of lack of respect that many kids have. At the end of the day, a parent's job is to raise a kid that has discipline and is prepared for life. That's the great thing about physical activity. It gives parents a way to get involved with their kids and creates opportunities to talk with them. So that's why we make our 5K event family centered.
We're also having a fitness festival at the event on October 14th, with medical professionals there to give out information and educate people about health. When I retired from sports, people often told me to get into coaching, but working with our youth is more important to me.
Mike: I understand your parents were very involved in track and field with you in your youth.
Carl Lewis: My mother was a 1960's feminist. She was the first person in her family to go to college. She met my father there. When they moved to New Jersey, she wanted a girls track and field program at the local high school, but they refused. So, she started her own program for girls. She ended adding a program for boys later and that's
how I got my start. So, I came from a family that says, "If you won't do it, I will!"
That's where we're coming from in my foundation. We need people to understand that diseases like childhood diabetes are a crisis situation! One-third of all children born will become diabetic in their lifetime. We have over 45 million people without healthcare. How in the world are we going to take care of our medical crisis in this country? We have to really think about this.
Mike: What do you do, personally, to keep yourself in shape?
Carl Lewis: I lift weights (not to be bulky, just for general fitness) four days per week. I would say that I cross train more than anything. Many people are shocked to discover that I don't run very much! Basically, I like to do anything active. Bicycling, roller blades…anything. I just enjoy exercising…getting outside and doing anything active. Inside, I'd say I use the stationary bike the most. My thing about fitness is "find what you enjoy". Start where you are…use your competitive nature (every person on this earth is competitive) and begin making improvements.
Mike: I read somewhere that you were vegan during your athletic career…
Carl Lewis: Yes, I was. When I was 29 I got some feedback from a friend that I was hardly eating. It dawned on me that, because I was trying to keep my weight down for events like the long jump and I wasn't eating much. I was skipping breakfast, skipping most lunches and then eating dinner.
Later I met Jay Kordich (the Juiceman) and he taught me all about the benefits of juicing. Then, I ran across a book on vegetarianism and was very intrigued. Anyway, yes, I was a vegan during my career. I was vegan during all of my best performances at age 30. I totally believe in it. It's a little more work. I was drinking 36 ounces of fresh juice every day – mostly vegetable juice. And to this day, I do not drink processed drinks at home – only fresh fruit and vegetable juice.
So because I was burning so many calories as an athlete I was eating constantly. And honestly that was the hardest thing for me to do – to start eating. Technically speaking I had an eating disorder. I created this disorder because I thought I needed to do that to keep my weight down. It took me a little time to retrain myself to eat enough calories for my body to run efficiently.
Now, I'm 45 years old and I'm in great shape. I feel amazing and have the energy of a 20 year old. I believe if we stay in shape, exercise, have a good diet, listen and learn every day….then getting older means absolutely nothing – it's actually a blessing. That's how I see it.
Mike: What is the most important ingredient in becoming successful at what we do? What's "the difference that makes the difference" to you?
Carl Lewis: Simplify. When I competed I had one coach, one club and I trained at one place for my entire career. Fortunately, I selected a great coach and had a lot of success early on. Were there tough times? Absolutely. Were there times I doubted my decision? Yes. But I stuck with it.
Today I keep that same principle. I am a very simple person in a complicated world. I don't sweat the little things. I think most people create the drama in their lives. I think the first component of success for people is to not create drama when there is no drama to begin with. Just simplify your life. Set your goals and figure out the simplest, most non-complicated way to accomplish them. You have enough time to accomplish whatever is important enough to you….
Mike: So, you have a special event coming up in Southern California?
Carl Lewis: Yes. On October 14th the Carl Lewis Foundation is sponsoring a 5K walk/run. We like to focus on a lot of aspects of youth fitness. We're really honing in on Type II Diabetes in children because this disease has just exploded. I honestly don't believe that people understand the crisis we're in. Our children are out of shape and overweight. They're not exercising. So what we're trying to do is create awareness with events like this.
We're also looking back on how things used to be done in families. Families used to learn a lot about their kids by sitting around the dinner table together every evening. Families used to go for bike rides together, walk the dog, go to the park together and so on. Nowadays, kids more often do things alone. So, that is what this 5K is about. It's a family fitness 5K. We really encourage the family component. If the whole family doesn't run, then walk. To me the most important thing is that a family does the event together.
Mike Bundrant and Healthy Times wish to thank Carl Lewis for granting this interview. For more on Carl, please visit www.carllewis.com.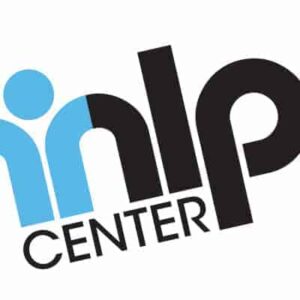 Latest posts by iNLP Center Staff
(see all)